your car needs new tyres and an oil change and regular servicing you would nod your head and make it happen. So why, when it comes to our body, finding time for self care is so hard?
Self love and self care: The reality is that to put yourself first you need to value yourself. Not as a carer of others but as a person in your own right.
When there is a lot of caring to be done it can feel like an extra stress to give yourself time and energy. However when we are caring for ourselves we are so much more able to care for others.
When I was a new mum and my baby had a lot of trouble sleeping I was so tired and taking time for myself felt impossible.
So I did this short exercise where I would put my hands on my own body and imagine all the love, acceptance, patience and gratitude I have for my baby pouring into my own body. This is inspired by the work of Russ Harris.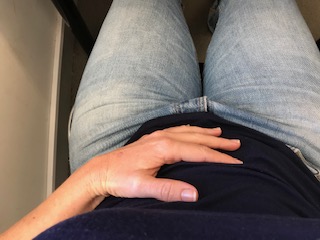 I was only able to do that for about ten minutes a day at that time but it was a great self care practice to draw on and it helped to get me through.
Once you have some self love and self care thoughts happening, now let's think about exercise to give your body that regular servicing.
Gentleness and Pleasure in movement: So often exercise can cause more wear and tear on the body rather than being restorative and revitalising. Rather than a really good oil change a hard gym session can flog your joints and is more like taking your car on a four wheel drive track than giving it some care.
This is especially the case if you haven't been moving much lately.
Finding a teacher and a modality that can hold a space of gentleness and care for the body as well as improving mobility and strength is important.
To give your body regular servicing you want to develop your muscles in balance, you want to focus on spinal mobility and you want to support the ligaments, tendons and joints while building strength.
Pilates, when taught by a qualified and experienced teacher ticks all these boxes.
And if you think that exercise has to be about "no pain, no gain" read my blog Pleasure, pain – how do you get the best gain?
Motivation and Accountability: So, you know you need to prioritise your health and getting exercise is essential. How do you stay motivated when the mornings are cold, or you just don't feel like it?
This is where group classes come in. If you pre-pay you know you will lose your money if you don't turn up. Better still if you have the right teacher for you (more on this in a future blog) they will meet you where you are and support you to get moving in a way that feels good.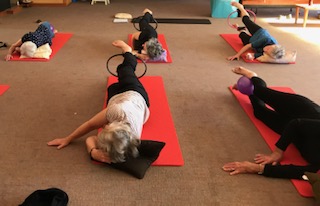 Also if there is a regular bunch of people that go to the same class they will cheer you on for getting there and share the experience with you. Motivation and accountability all in one.
Every Thursday in Byron Bay I run Move to Nurture Pilates Mat classes. Click here for class schedule. The classes are accessible to beginners and people with injuries but please call ahead if you have complex needs. I am passionate about supporting people to enjoy the benefits of Pilates, safely and in a self loving way.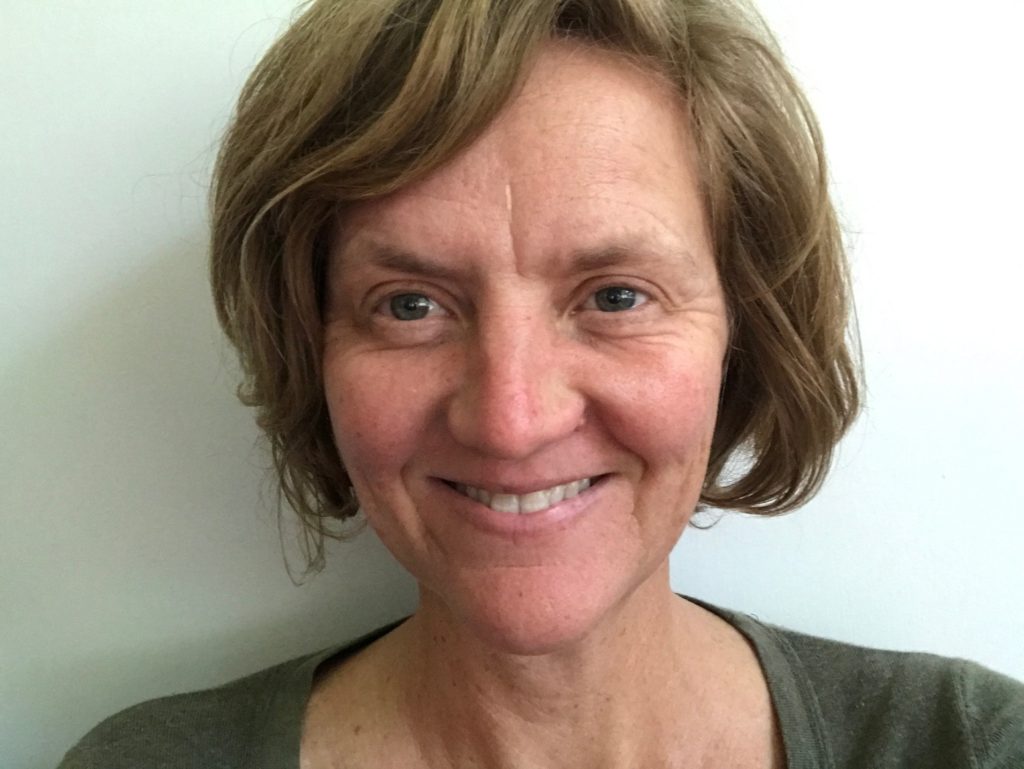 Brigid Pearse is a Pilates and Movement teacher in Byron Bay and Ballina. 'My passion is to help people reduce their pain through movement.'