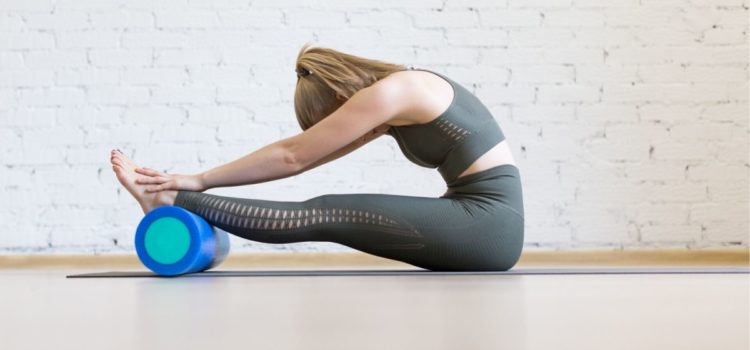 When you need to get strong fast it can feel like the only way is to push like hell. Well, the surprise I have for you is that the fastest way to get strong is gently. When you are in a hurry to get strong fast it is usually for a reason.
You may have just had a baby or maybe an illness or injury has laid you low for a while. You may be going through menopause and feel your muscle mass decreasing or maybe your life has become too sedentary. What ever the reason, when you need to build strength fast, here are some tips to help you reach your goals.
In my thirties I had a number of abdominal surgeries. Each one meant I had to let the muscles recover before working them and then it was like starting again to rebuild my strength. I learnt a lot during this time about the downfalls of pushing too far too fast. I want to help you avoid the setbacks so you can get strong fast.
Tip 1 Set activity goals
When setting goals for our physical strength and fitness it is most helpful to have an 'activity goal'. This means identifying something that you want to be able to do, or do with more ease. Activity goals can be as diverse as running a half marathon to wanting to walk up stairs without discomfort. What is important is that you set your sights on an activity you WANT to achieve. This is different to goals like I want to lose x amount of weight, or I want to have strong arms, or I want to have a toned butt.
Activity goals are different because they are not about how you look, they are about what you can do. Activity goals are easily measurable because they are practical activities you can test yourself on. As soon as you achieve one you can set another one to spur you on. Pilates is amazing for this because there are always more advanced exercises to learn and master.
Tip 2 Get strong fast – set a timeframe
When do you want to achieve your activity goal? Take into account your current level of fitness / wellness and how much work you will need to do to achieve your activity goal. The sooner you want to achieve it the more often you will need to work. To a point, the more often you exercise the more quickly your body will reap the benefits. The great thing about deciding to work gently towards strength is that you are less likely to injure yourself and experience setbacks that interrupt your regular commitment to exercise and towards achieving your activity goals.
Tip 3 Find a teacher who will teach you alignment
Finding a guide is important when you want to get strong gently. The key to building strength effectively is finding your own proper alignment. Most of us need the help of an extra set of eyes to help us when we revert to bad posture or to an old pattern of misalignment in our bodies. A teacher who can explain proper alignment is the best foundation you can have for achieving strength (and your activity goals) through gentle exercise. Building strength is never passive, even when you are working gently. Finding alignment and staying active in your muscles is something your teacher should help you with, every class.
Tip 4 Learn to feel the right challenge for you
Once you are being guided to find the alignment that activates your muscles most effectively you can start to develop a sense of the right challenge for you. This is important because when we overload our muscles, particularly our core muscles, we don't make them stronger, usually other muscles jump in to compensate for the ones that are overloaded. This reinforces existing weaknesses and can lead to injury. Learning to find your activated alignment and sense just the right load for you today is the pathway to sustainable strength and to reaching your activity goal gently and quickly.
Tip 5 Learn the difference between good sore and bad sore
Finally, how you feel after exercise matters. If you feel some tenderness in your deep abdominals, where your bottom meets your thighs, between your shoulder blades or even in the muscles under your ribs, these are good signs that you are working muscles that need to worked. You are on the way to reaching your activity goal.
If you feel tenderness, tightness or pain in your neck, calves or lower back, these are signs that these areas are compensating due to lack of alignment or overloading. If you continue to push harder, you are likely to experience some kind of injury or the work out will become so unpleasant you won't maintain it.
My goal is to have as many people reaching their activity goals as quickly as possible. I hope you have found these suggestions helpful.
I am Brigid Pearse a certified Pilates instructor, an ex-dancer and a mum. I run a fully equipped Pilates studio from my home in Lennox Head and I run community Pilates mat classes in Byron Bay, Ballina and online. To receive regular body wisdom sign up below.
When you need to get strong fast!