Daytime tiredness
Is daytime tiredness a regular part of your day? No matter how much sleep you get you still have moments in your day when you just feel like you could keel over into a nap! It's something my clients tell me about and I have developed some moves that help them to get energised when daytime tiredness strikes.
When the energy in your body gets very low, attending to your breath is the best way to jumpstart your energy levels. Shallow breathing can leave you in a heightened state (focused on deadlines anyone?) and drain your system quickly. Or if your ribcage is locked up and not moving much this can clamp down on your lungs. The less air in, the less oxygen gets carried around your body, the less energy you will have.
My 4 moves to solve daytime tiredness are all about your rib cage mobility, freeing up your lungs and finding some joy in your body too!
Elbow Breathing
This short series feels so good on the rib cage, neck and shoulders! Restoring movement in these areas, especially after hours of sitting at a computer. You will feel relaxed and energised after this movement flow.
Cat stretch including legs
Getting your whole body moving is a great way to get energised. Gentle, breath-ful, moves like this will release any tension around your spine, freeing you to move through your day with more ease.
Rib mobility and back breathing
Rib mobility and back breathing is such a great series to know. You can do this in bed in the morning to maintain your deep breathing pattern and set you up for an energetic day.
Full squat breathing
This move is great to do if you feel your breathing becoming shallow (shoulders rise on the inhale, don't feel you can take a deep breath). Also great for ankles, hips and pelvic floor.
Nip tiredness with these moves
By moving to nurture yourself, you can nip daytime tiredness before it takes hold. Choose one of these moves each day and notice how much energy you can regain with these targeted exercises.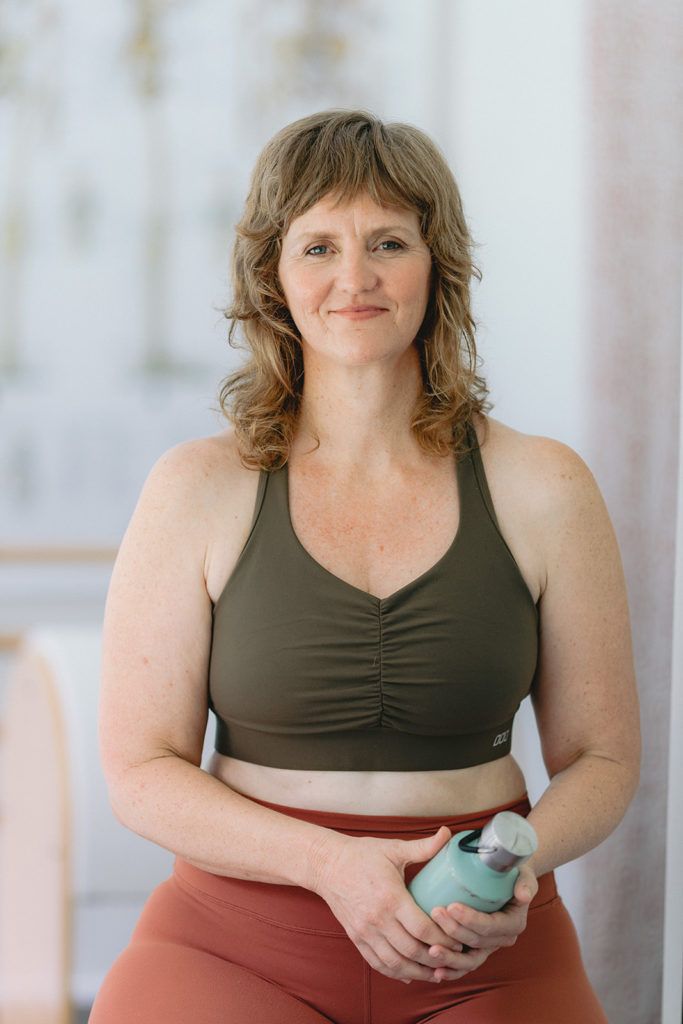 I am Brigid Pearse a Diploma certified Pilates instructor, Pregnancy and Post-natal Exercise Specialist, an ex-dancer and a mum. I run a fully equipped Pilates studio from my home in Lennox Head and I run community Pilates mat classes in Byron Bay, Ballina and online.