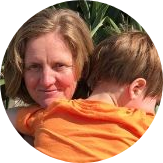 Thursdays 2pm
Pilates for parents is a six week Pilates mat series aimed at giving parents scheduled time to nurture themselves through movement. We will focus on four important areas to support parents to move well
Deep abdominal engagement or core activation, great for post natal women (and everyone else)
Upper back mobility and strength, important for feeding, carrying and being a human swing 😉
Leg and arm strength for healthy lifting and getting up and down off the floor with ease (a lot)!
Connecting our breath with movement, great for staying connected to your own body as you move and helping to stay calm.
Each hour long class will cover these four areas and build on concepts from the week before. This is more than just an exercise class, you will gain an understanding of how your body moves and where and how to work to create balance in your body. Home work is optional!
A creche is available to support parents with little ones to come along. There are limited spaces and there is an additional charge for this service. To check out pricing and book your mat and a creche spot click here.