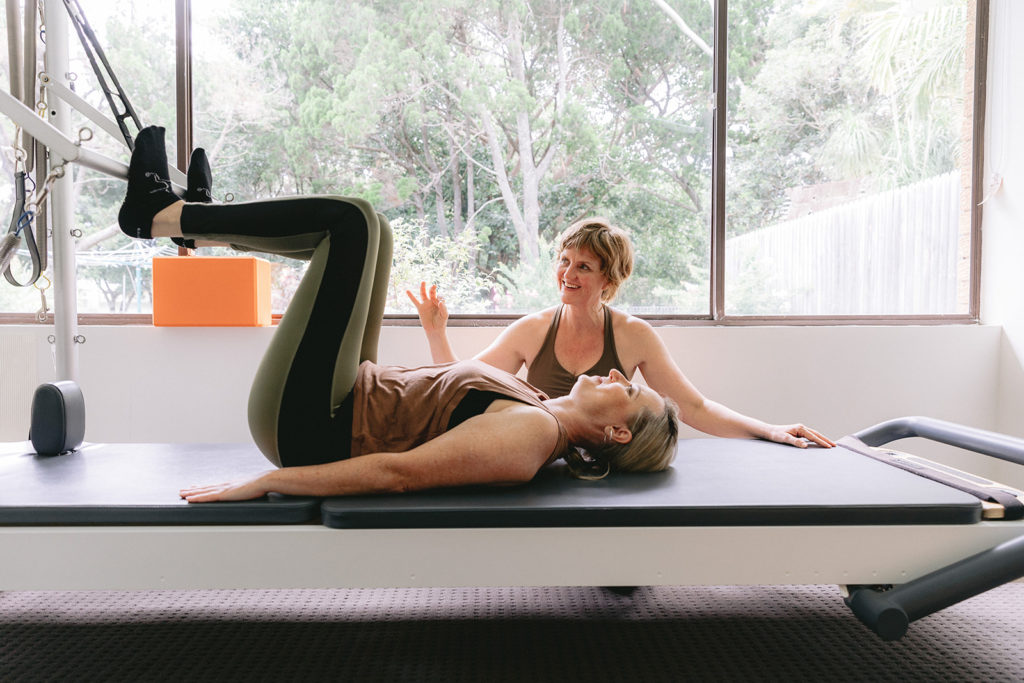 Move to Nurture you…
Are you looking for fast results? Private Pilates is the best and fastest way to achieve your movement goals.
These sessions are tailored to your goals and your abilities, targeted to get you the results you want.
Intro offer for new clients
Take advantage of our Intro Offer: 20% off your first Private session (only for new clients). Enter the code MY20%OFF to purchase your discounted private session. Phone Brigid 0404459605 to schedule your session.
With one on one attention you will learn your optimal alignment to build strength quickly. You will work harder in a private than in any other session or class and the effort will be matched exactly to challenge your current abilities.
You will leave with a greater understanding of your body and how to move better everyday to achieve your goals whether they be resolving your back pain, improving your golf swing or recovering after having a baby.
A private session is a prerequisite to commencing duet classes.
What clients say:
Duet Pilates Sessions – Lennox Head
A duet class is one you share with a friend or a partner. In a duet class your tailored program is informed by your initial Private session. You will deepen your grasp of your optimal alignment for strength , as you improve you will get variations each time you come and Brigid will continue to correct you and challenge you to achieve your goals.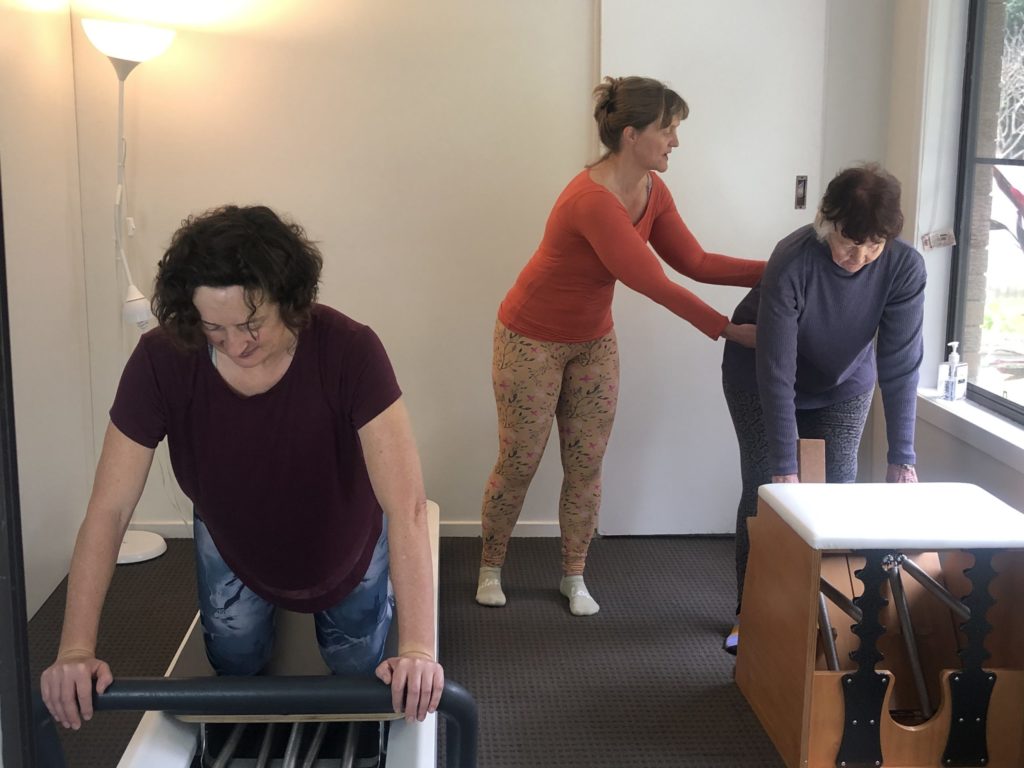 Location
Move to Nurture Pilates studio is located at 18 Banksia Ave, Lennox Head. Street parking is available.
Rates / Prices
Private session: Single visit $125
5 Private sessions: $570 (valid 6 weeks) SAVE $55
Duet session: Single visit $70 each (BYO partner)
5 Duet classes $290 ($58 p/class valid 6 weeks) SAVE $25
10 Duet classes $520 ($52 p/class valid 12 weeks) SAVE $110
All prices are subject to change without notice