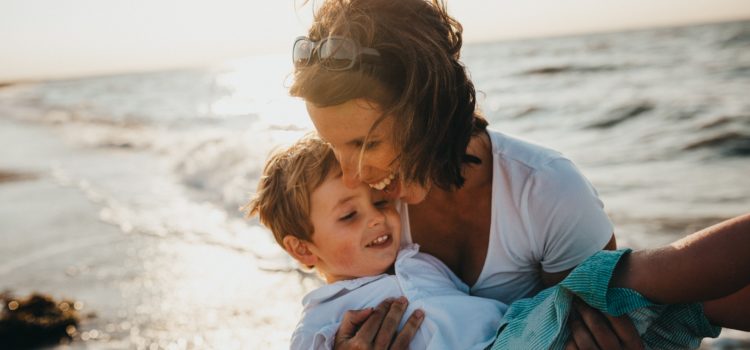 Photo credit: Xavier Mouton
The other day a client told me how she felt in the months after the birth of her second child. She finally found Pilates and learned how it could tone her core and get her feeling ready for the beaches of Ballina and Lennox Head. Her youngest is now 6 but in those first few months she remembered feeling so "floppy and loose" and so "wobbly in all the wrong places". She said she felt her youth slipping away and she felt really down about it. In a vulnerable moment watching TV as she was breastfeeding on the couch she bought the "Brazilian but lift DVD" for 79.99, and of course she never used it.
Before she did find Pilates though she tried bootcamp, you know, high intensity, kick your ass kind of exercise that makes you want to throw up. It was her second session when her taut instructor asked her to do 20 jumping jacks when she knew she was in the wrong place. By this time it was maybe a year after her second birth but her core had not fully recovered. When she did those jumps, everything moved inside and she gritted her teeth to finish the session.
Her back spasms would come and go, sometimes laying her low for a week. And tight shoulders and neck would often give her headaches. Just the usual toll of breastfeeding and lifting and carrying two children right? She needed exercise, so when her body would let her she seek out something high intensity, running up stairs, cross fit in the park. Until her back went so bad she could not move for over a week.
Then she reached out for Pilates. Starting slowly to build strength, she got strong enough that her back pain settled down. She started to enjoy the subtlety and the focus on anatomy and breath, her neck and shoulder tension improved and she got less headaches. And as her commitment grew so did her strength and technique so much that now she feels strong, toned and relaxed in her body. Her posture is amazing, she works on her feet and never has back pain.
I share her story so if you have had a baby in the last couple of years and you are sitting on the couch feeling "wobbly in all the wrong places" and you are considering high intensity exercise to kick your own ass, then I invite you to Move to Nurture Pilates. Your body will be met right where it is. In a private or duet session in my Lennox Head studio or in a mat class on zoom, you will get stronger and feel more connected to your body. You will learn what deep engagement of your core muscles feels like. And you will sense your own posture and alignment better. Then, once connected to your body, go do some high intensity stuff that will challenge the pants off you ( if you want) knowing you are set up to look after your body and stay injury free.
Check out the best exercises to do after having a baby and also how to know if your body isn't ready for your exercise routine. I am Brigid Pearse a certified Pilates instructor and ex-dancer and a mum. I have had several abdominal surgeries for infertility and recovered from birth. I run a fully equipped Pilates studio from my home in Lennox Head and I run community Pilates mat classes in Byron Bay, Ballina and online. To receive regular body wisdom sign up below.
How to love your post baby body